I need money....
I never stopped selling Avon like I had hoped to do. I like that little bit of extra money from selling and I love my discount. I have to go about selling and making my profit in a different way because it seems like I am always behind and I always owe more than I bring in.
I have a web site through Avon that I pay for every 2 weeks. If you are interested in buying from me on-line please check out my site
here.
In order to look at the products you have to register with me first....go to the order tab and follow the directions. I can only have orders that come from USA only. If you want to place an order select non rep delivery and the order will come right to you and I will still get the credit. You can help me get my dream car.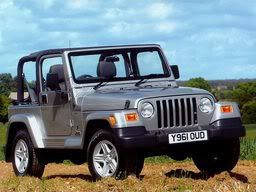 I have always wanted one and I will get one I am just not sure when. I can daydream about it until that day. Sorry about all the Avon talk today but I have my order to submit tonight and it is on my mind.
I have had a pretty good day today and I have money coming my way tomorrow morning...about $100.00 and I really need it. That is my good news for the day. I will do my blog reading tonight to see what everyone is up to.