my shoes
for somereason blogger is not posting my whole post.....I am not sure why but I will keep trying!
Hello...how is everyone? I am doing well. Greg gave me my
Christmas
money) notice that I use the word
CHRISTMAS
not "holiday") we will touch on that subject later......
I have lots of shopping to do so Greg gave me money this year to buy clothes for work. I only bought one pair of dress pants (they are a cross between capris and highwaters) they are black and I love them. I am going to wear them tomorrow with a red turtleneck top and these boots
they are so sexy.......hu?
I love them.....I know that I should have been buying clothes and not more shoes but I go a really good deal and how could I pass it up? I mean after all I was working in a warehouse for almost 5 years so I have some catching up to do. I got rid of so much in the last few years that now I have lots of shopping to do! So here is another pair of boots that I bought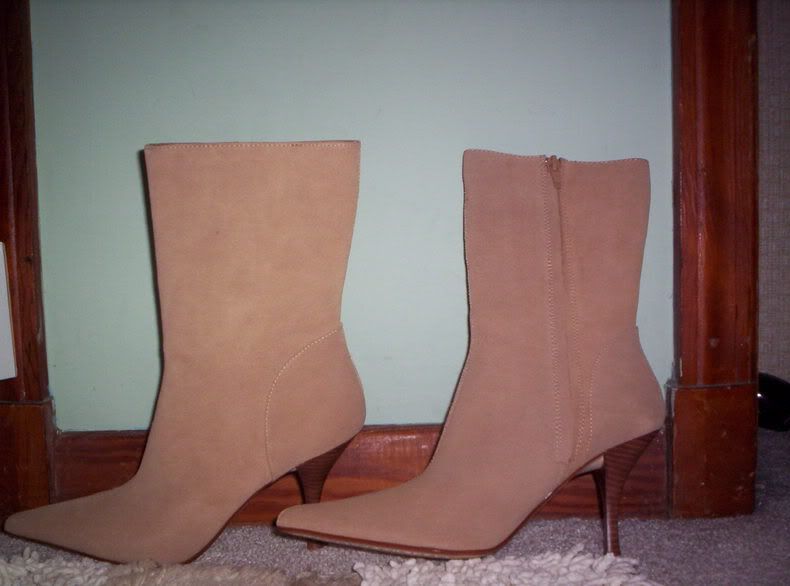 I know that it seems like all I have are boots.....(I love them) so I decided to buy these also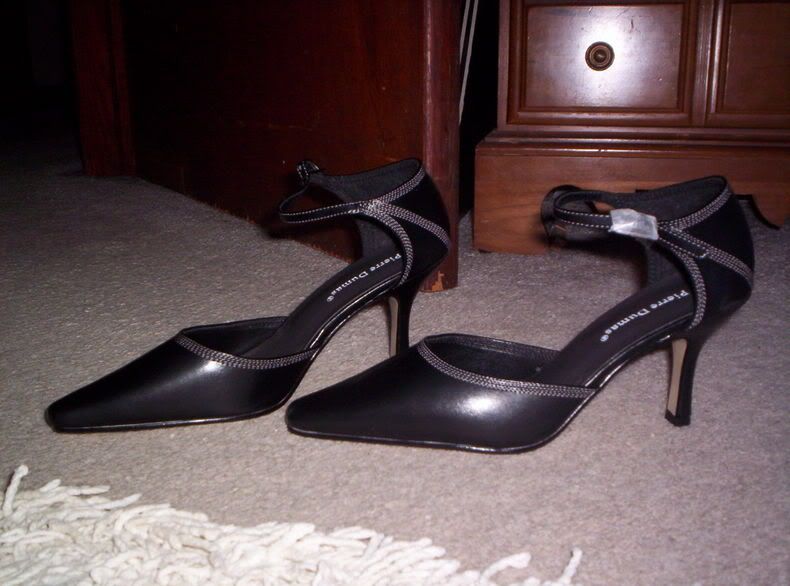 so.....what do you think of my new shoes? I just love heels....I think that the heels could be a little bit higher but.....I did get a good deal and that is what matters.....right?